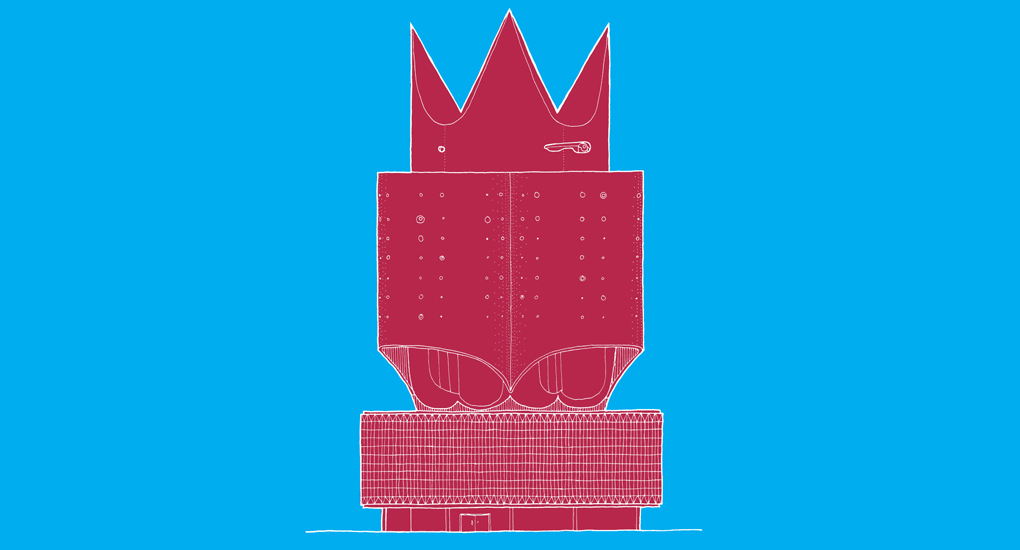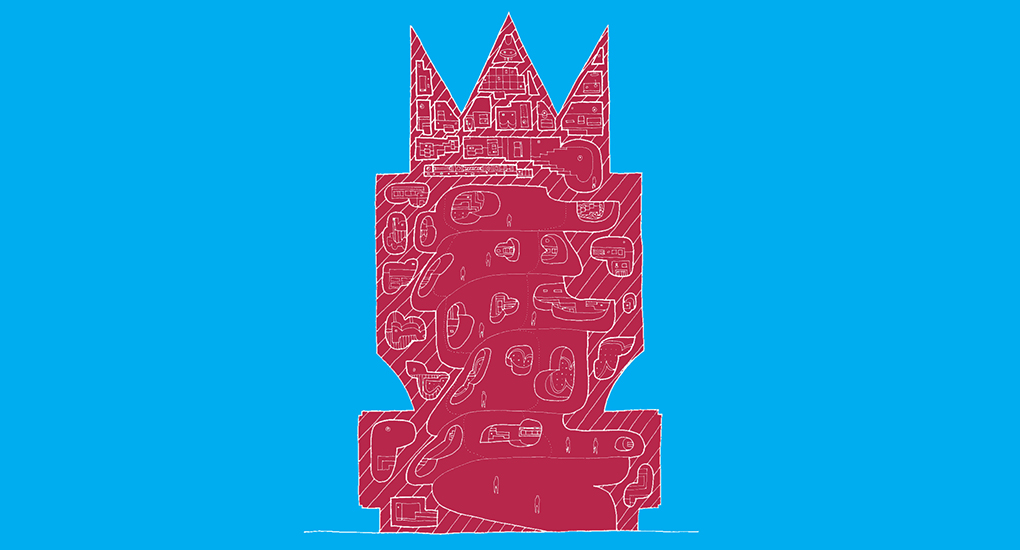 Drawing: Jimenez Lai
Production: Felipe Oropeza
The crowning of Prentice Women's Hospital is an act of love in twofold. First, it suggests that the original building does not need to be torn down – a compact and technologically advanced research facility can be built on top of the original building, and that the interiors of the existing body can be modified to fit the standards of today. Second, the crown shape hints at ideas of being regal, sacred, venerable and princely – ideas that declare immunity on the Crowned Prentice Women's Hospital because of its indispensable values. As a gift of gratitude from the city – the crown is an insignia of distinguishing mark, recognizing the building's many battle scars from the many debates it rattled, and debates it continues to stir. Without the debates it generated, politics of aesthetics cannot exist, and the cast of architectural characters that make up what we know as the Culture of Chicago Architecture would begin a path that veers too correct.