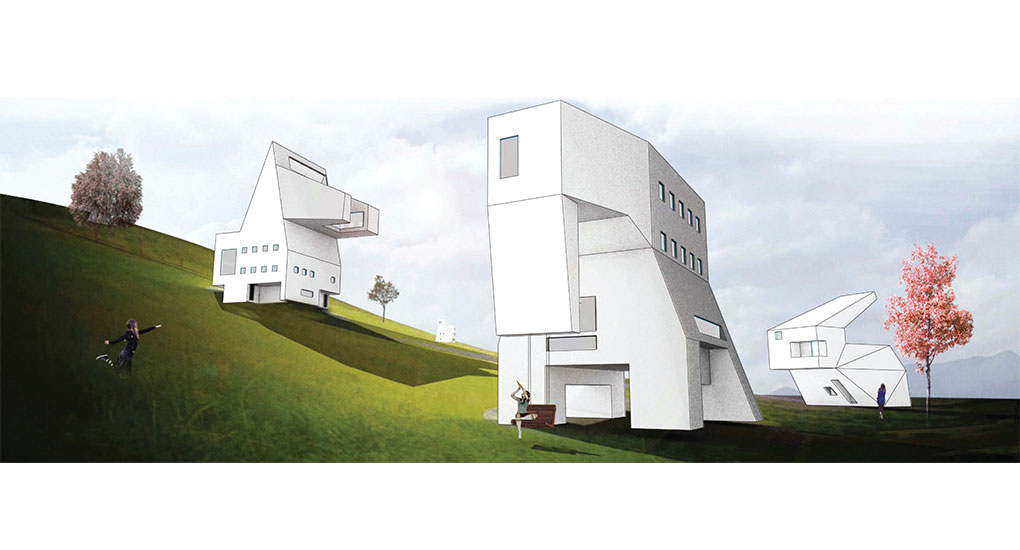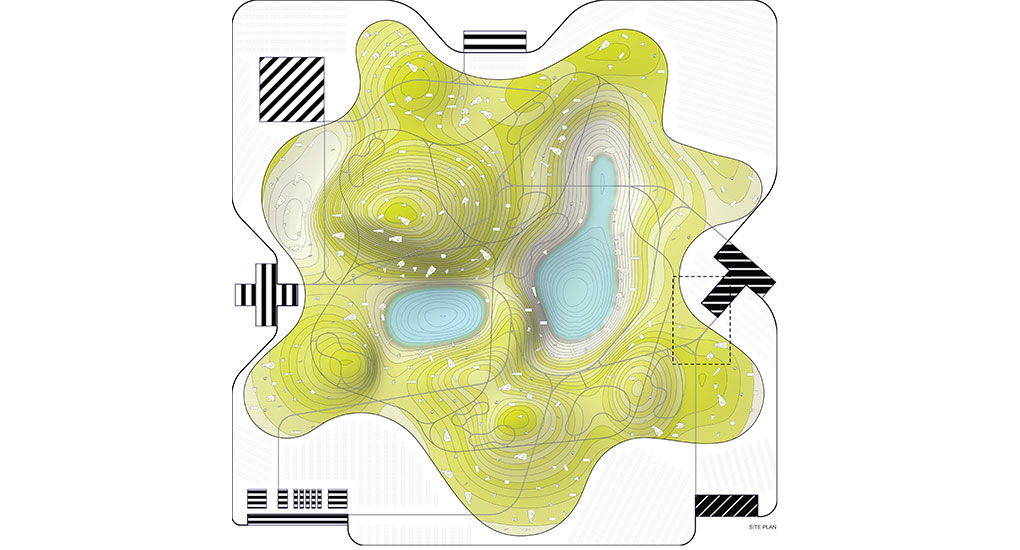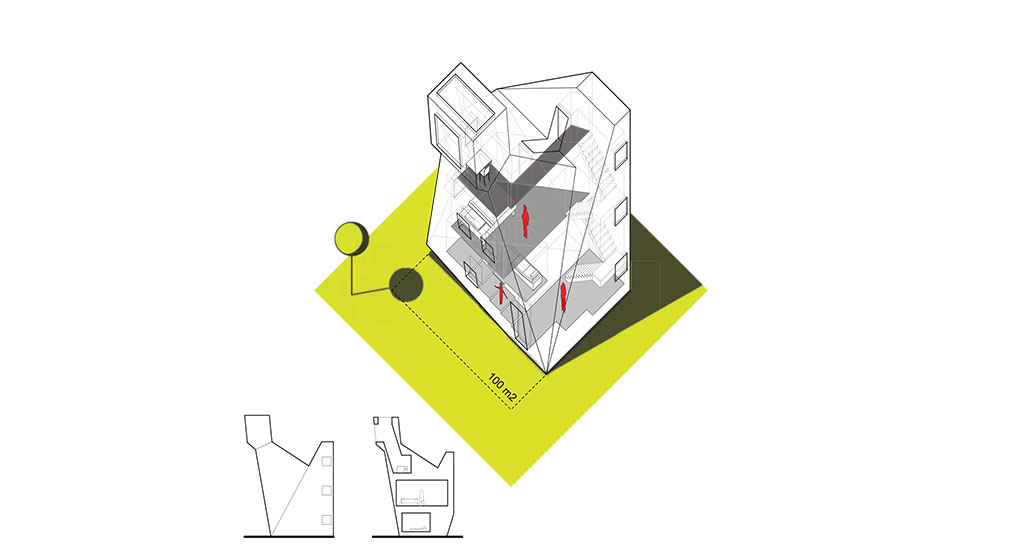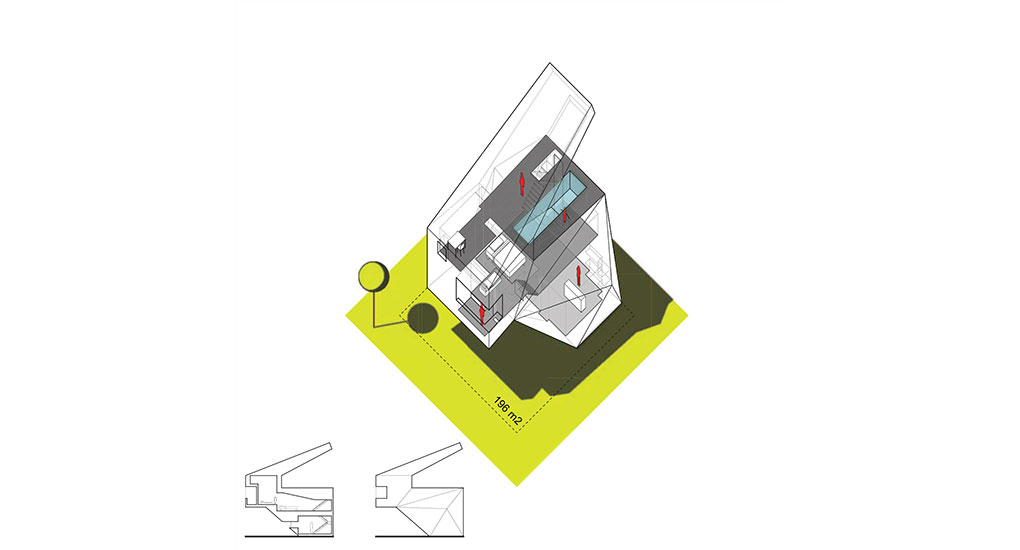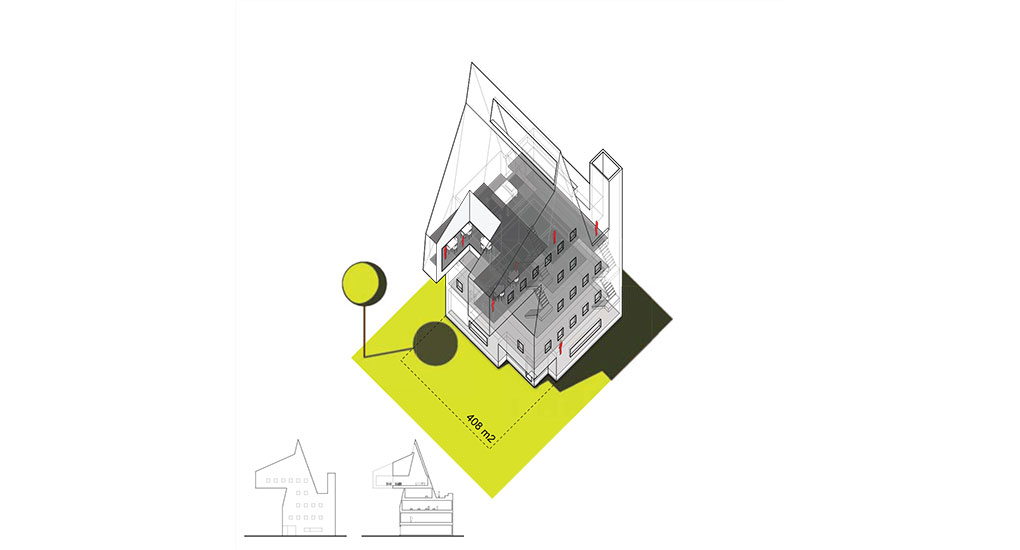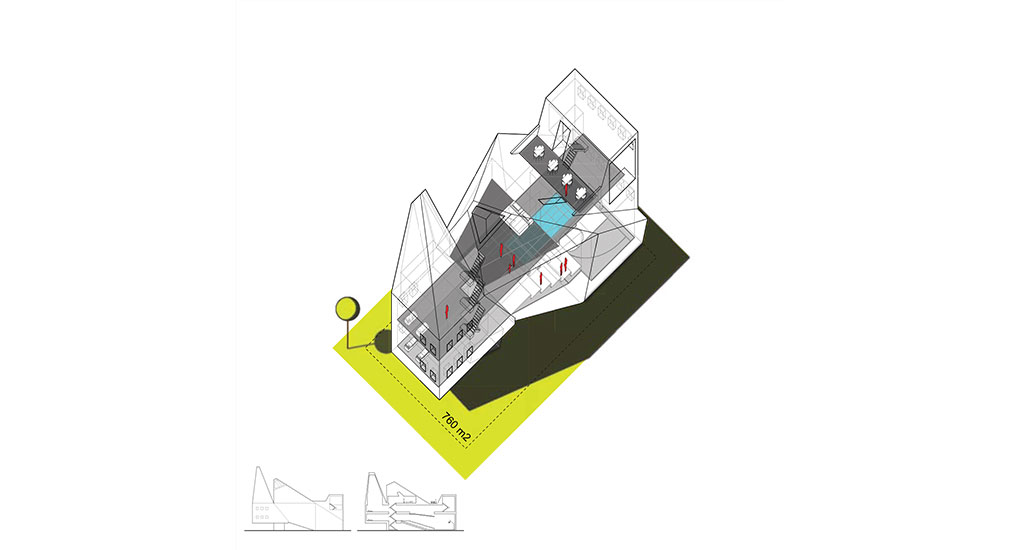 Leader: Jimenez Lai.
Team: Jimenez Lai, Thomas Kelley, Cyrus Penarroyo.
Suburban; The word alone evokes images of boredom, lengthy commutes and strip malls. However, in order to combat the suburban lifestyle on must embrace it. Emanating from Ebeneezer Howard's Garden City model, this project outlines a planning prototype that combines urban concerns of variable identity with woven infrastructure. By replacing high speed transportation with pedestrian friendly paths, multiple forms of domesticity are put into focus. The proposed "Park Condition" packages the optical allure of a picturesque landscape with child-like configurations of domesticity. The result is a park community based on an 18th century planning model, determined by a 1 mile x 1 mile tract of land where five scales of residential "monster houses" are scattered across rolling hills. The once Negative suburban rhetoric is erased, urban lifestyles are decelerated, and park users are free to interpret the caricature housing types at their leisure.