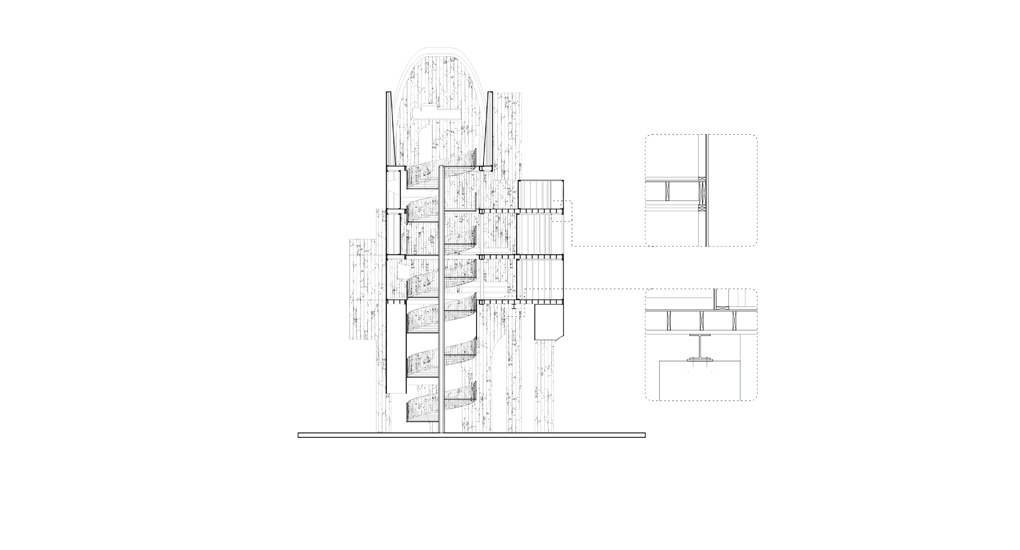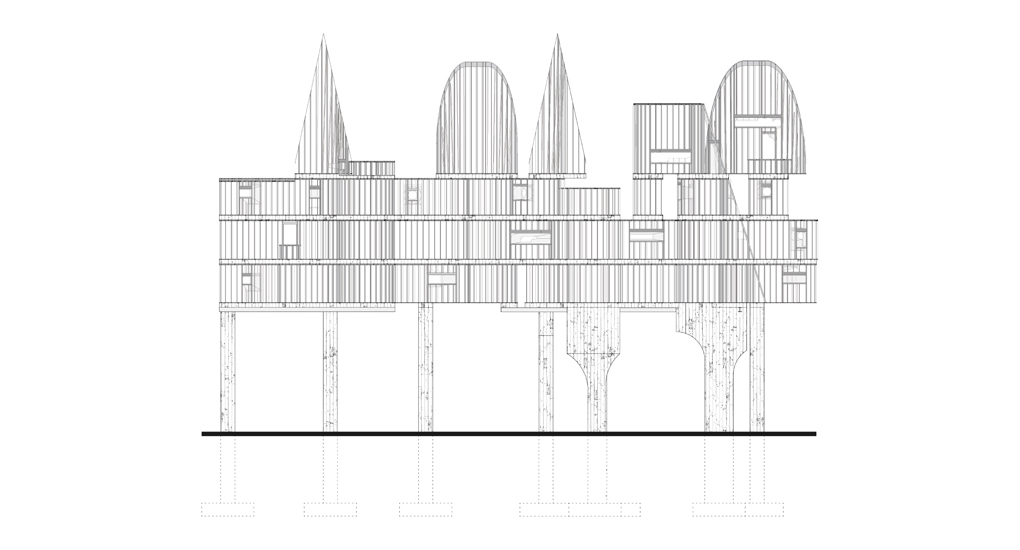 Leader: Jimenez Lai.
Team: Frank Gossage, Joanna Grant, Felipe Oropeza, Jason Mould, Jesus Corral.
Crown of Love is a castle-like pavilion, proposed for Nikola's Belvedere in Russia. An aggregation of character-like figures, this project uses multiple projections onto the same mass to introduce plural readings of the same mass, and attempts at a calibration of suggestive ambiguity.
This project was a finalist in an international call.