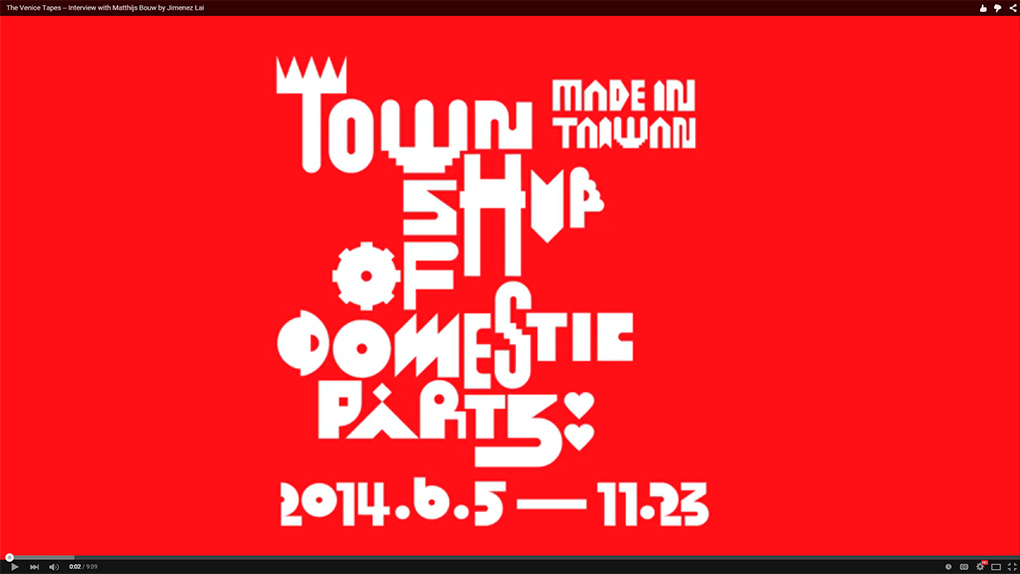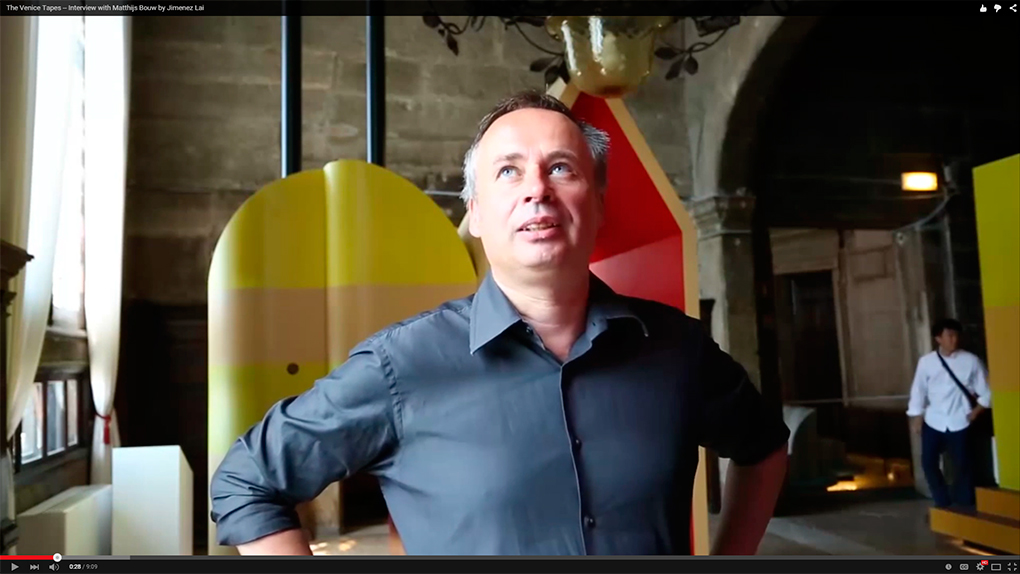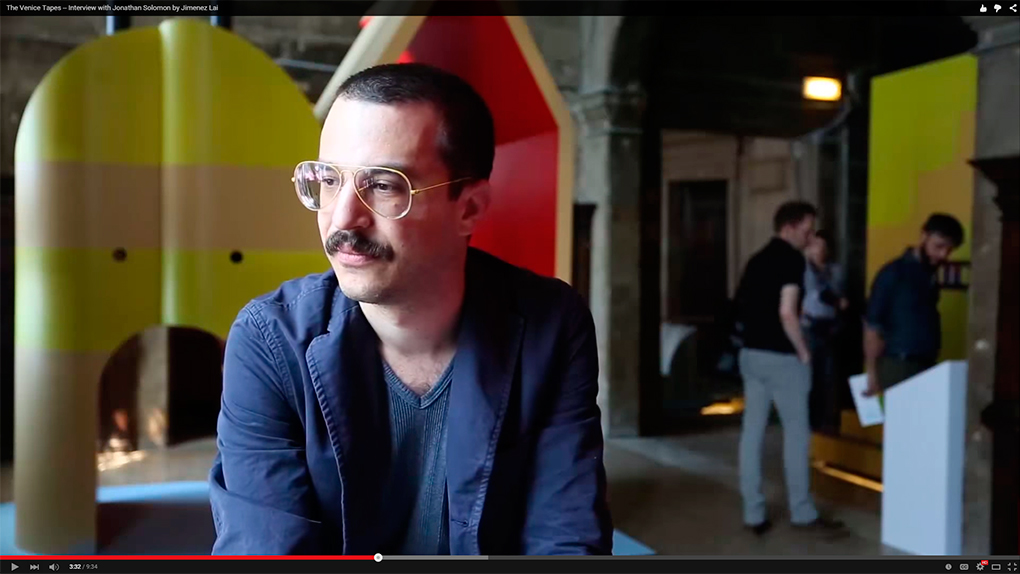 Interviewer: Jimenez Lai
Interviewees: Matthijs Bouw, Michael Meredith, Peter Zellner, Nicholas de Monchaux, Ross Wimer, Adam Frampton, Cyrus Penarroyo, Jonathan Solomon, Eva Franch, CLOG, Ashley Schafer, Lluis Ortega, Jr. Gang Chi, Francois Roche's Avatar, Charles Renfro, Sam Jacob & Iwan Baan
Filming & Editing: Matthew Messner
Over the course of the 2014 Venice Biennale, Jimenez Lai hosted a series of interviews with a number of individuals discussing the Township of Domestic Parts project, as well as the biennale at large. The interviews were accompanied by a round table discussion including Lluis Ortega, Eva Franch and Sam Jacob.